Dear Futurists,
It's my pleasure to share some items of news with you. As usual, please skip ahead to the items that are of most direct interest to you personally.
1.) How revolutionary is Bitcoin?
Singularity Blogger Nikola Danaylov – the presenter of the excellent Singularity 1-on-1 series – has announced a change of mindset regarding Bitcoin. Here's an excerpt from his recent article "Bitcoin: The financial singularity is here":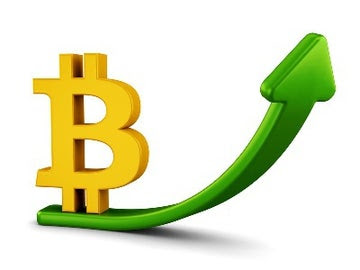 I have to admit – I was a total bitcoin skeptic. But after spending several months learning about cryptocurrencies I have come to believe that bitcoin is the financial singularity – the most disruptive technology of our present day beyond whose event-horizon human affairs as we know them – be it financial or otherwise, will be fundamentally transformed.
Nikola's article continues with his analysis, and links to his interviews with key thought-leaders in the Bitcoin world. It's fascinating material.
Back in London, there are a number of meetups that address the opportunities related to Bitcoin, and the associated blockchain technology. One of these is the LondonCounterparty Meetup. That meetup explains Counterparty as follows:
Counterparty is a peer-to-peer financial platform built on top of the Bitcoin blockchain.
Their next meetup is taking place in Penderel's Oak, Holborn, on the evening of Tuesday 22nd July. You can RSVP to attend here. I look forward to seeing a good representation of London Futurists there too!
2.) How close is cheap fusion energy?
One technology that would give Bitcoin (and its associated blockchain) a good run as being the most disruptive technology of all is low-cost radiation-free nuclear fusion energy. Note that I said "fusion" not "fission":
Fusion involves the fusion of smaller atomic nuclei, to create larger ones; it is the same general technology that powers starts
Fission involves speeding up the fracturing of unstable large atomic nuclei, such as Uranium and Plutonium – as happens in all commercial nuclear reactors so far.
Scientists and engineers have been pursing nuclear fusion for decades, apparently with little to show for all their efforts. However, a number of different approaches each have their supporters. One of these is called "Focus Fusion", which is backed by Lawrenceville Plasma Physics.
You can find out more about Focus Fusion from an ongoing crowd-funding project. Their Chief Scientist, Eric Lerner, spoke recently to the Oxford Scientific Society: a video of that meeting can be viewed here. In the last couple of days, Eric also ran an AMA (Ask Me Anything) on Reddit, here.
If you'd like to talk with people who are interested in the prospects for low-cost focus fusion, there's now a UK-based meetup for that topic: Fusion Energy Meetup UK. I attended one of their initial events a few days ago, and believe it's worth finding out more.
Their next meetup is on Thursday 17th July, in the Cafe Leon in the back of the Blue Fin Building in Southwark, a short walk from the Tate Modern. RSVP here.
3.) How afraid should we be of superintelligence?
Bitcoin as the financial singularity. Low-cost radiation-free nuclear fusion energy. What could be more important than that?
How about the advent of a superintelligence which would relegate humanity to a minor league intelligence on planet Earth – a superintelligence that might acquire goals which see humans as as a menace, a nuisance, or (perhaps equally bad) a distraction from grander tasks?
This is the topic of the book "Superintelligence: paths, dangers, strategies" recently published by Professor Nick Bostrom of Oxford University. It was also addressed in "Our Final Invention: Artificial Intelligence and the end of the human era" which was published last year by James Barrat. The two books complement each other well. Both give reasons for society to greatly increase the amount of attention that it applies to the topic of superintelligence.
I'm going to be sharing a summary of the key arguments in this area in my presentation "Superintelligence – how afraid should we be?" on the afternoon of Saturday 26th July, as part of the "Computational Intelligence" unconference which is taking place that day.
The summary of the summary is that we do have reasons to fear superintelligence. For the longer version, I hope to see you at the Computational Intelligence event. Other speakers that day include Ajit Jaokar, Stuart Calimport, and Rohit Talwar.
For more details, click here, which describes the London Futurists involvement ("The future of intelligence") in the unconference.
4.) The future of self-hacking: looking for one more panellist
The Computational Intelligence unconference happened to be organised for the same date as was originally assigned for a forthcoming London Futurists event "The future of self-hacking". In view of the clash, "The future of self-hacking" has been postponed by one week to the 2nd of August.
The event page poses the questions that will be addressed:
What are the best methods for "hacking" improvements on ourselves? What do recent insights from science and technology have to say about self-development? What methods are likely to become more widespread in the not-too-distant future?
Two panellists have already been confirmed:
I'm still looking for one more panellist for this event – someone who can talk knowledgeably about modern meditation methods, such as the "Search Inside Yourself"approach that has been widely adopted by employees within Google.
If anyone can recommend a suitable panellist to cover this topic, please get in touch!
5.) Reviews of Anticipating 2025
My thanks go to everyone who has purchased a copy of the e-book "Anticipating 2025", which is now available from numerous Amazon sites (e.g. International and UK).
We're still awaiting the first public reviews of this book. Even if you have only found time to read a few of its chapters, please consider writing a short online review for it, highlighting what you see as good reasons for people to read it 🙂
The UK Amazon page currently has some unexpected suggestions below Anticipating 2025, "Customers who viewed this item also viewed…"
The juxtaposition of the names "Natasha" and "Anders" may have prompted the Amazon AI algorithms to show these particular recommendations!
The US Amazon page seems to be running a better version of the algorithm…
6.) Policy Exchange Event on the Rise of the Robots
This summer has already seen a number of public events on the potential for robots to displace humans from the workforce. (Whether as book recommenders, or as members of many other occupations…)
The Policy Exchange think-tank are running another one on Monday afternoon (7th July). From their website:
Time and again – from the spinning wheel to the steam engine – technology has had disruptive implications for the workforce and the skills they require. Today it is not just manual jobs that stand to be transformed or replaced by machines: computers and robots are increasingly threatening to take over white collar work too, from accounting to translation, and from logistics to financial services.
This event will provide an opportunity to consider key factors in this debate including:
How will technology change the shape of the future workplace?
What will these changes mean for digital skills?
Are claims that robots will cause a jobs crisis legitimate?
Is the Rise of the Robots an opportunity or a threat for the British economy as compared with other countries?
If technology performs tasks previously reserved for humans, how will government, schools, universities and industry need to respond to ensure there is high-value employment for the UK workforce?
SPEAKERS
Rt Hon David Willetts MP – Minister for Universities and Science
Lord Skidelsky – Emeritus Professor of Political Economy, University of Warwick
Julian Gravatt – Assistant Chief Executive, Association of Colleges
Kate Russell – BBC Click
To request an invite to attend this event, see the Policy Exchange website.
7.) A Hangout for European supporters of Transhumanism
Finally, this may be of interest to a subset of London Futurists. An online event is taking place this Sunday evening (6th July), for supporters and people interested in transhumanism in Europe.
The event is an opportunity for different chapters / groupings / individuals around Europe to:
Get to know each other better
Share

news

about what's happening in their locales (events, projects, etc)
Discuss their usage of tools and social media platforms
Suggest possible new joint projects and activities
Have a short online brainstorm.
The timing has been selected to be suitable for various chapters around Europe. The call will start at 8pm Paris/Berlin/Rome/Stockholm time (i.e. 9pm Athens time, 7pm London) and will last around 60-90 minutes.
Up to 15 panellists can take part in the inside of the discussion at any time, along with an unlimited number of external audience members.
Confirmed panellists on this occasion include participants from Sweden, Finland, Poland, France, Belgium, Ukraine, the UK, Russia, and Germany.
The outline agenda is:
3-5 minutes from each panellist, introducing themselves and any chapter they represent, and any activities that are happening in their locale
Roundtable discussion, addressing ideas or questions arising
Responses to questions and comments raised by audience members
Brief closing remarks – suggested next steps.
External audience members will be able to watch the event live via Google+ and/or YouTube, according to their preference. They will also be able to comment via text messages in real time. The whole event will be recorded and can be viewed at any subsequent time too, by people who know the URL of the recording.
The G+ event page is here and the corresponding YouTube video is here.
(It seems that people can only access the G+ page if they have been explicitly invited to it. Let me know if you would like to be added to the invite list, and what G+ account you will be using.)
All being well, the event will become a regular repeating item, held once every 6-8 weeks.
// David W. Wood
Chair, London Futurists